Sergei Kuchmenko
Sergei Anatolyevich Kuchmenko was born March 13, 1961. He has worked as a professional musician, arranger and composer for over 20 years.

As a keyboardist he has performed on tours with Valery Leontyev (1984-85), Yan Tabachnik (1985), Albert Assadulin (1985-88), Irina Allegrova (1990-2002), Masha Rasputina (2003) and Alexander Marshal (2001-2005). He began performing and recording with Oxy Rocks in 2006.

From 1988 to 1990 he worked as the in-house arranger at Gala Records. Throughout the 1990s he worked as a session musician in numerous Moscow studios. As an arranger he has worked for Irina Allegrova, Felix Tserikati, Alika Smekhova, Dmitry Kharatyan, Valery Obodzinsky, Mikhail Zvezdeinsky, Masha Rasputina, Alexander Malinin, Natalya Gulkina ("Stars"), and the groups Na-Na and Kombinatsiya.

Sergei has composed songs that have been included in numerous albums. They include "Empress" (1997, Irina Allegrova), "I?m Looking for You" (1996, Alika Smekhova) and "Hello, If You?re Far Away" (1995, Dmitry Kharatyan). With Felix Tserikati he participated in «Yalta-91,» the young performers competition.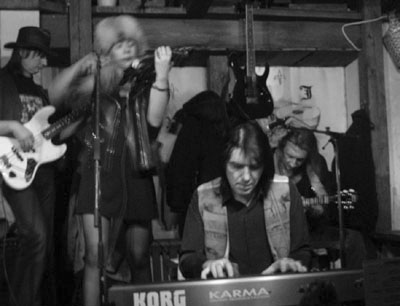 Photo Gallery