Yelena Lyamina
Yelena Lyamina on Herself.

I came to Moscow from Yakutia in Siberia. I began taking part in theater circles in the 7th grade. When still in school I played in such children?s shows as "The Adventures of Ali, the Waterboy," "A Dwarf Named Nose," and "Gelsomino in the Land of Liars," in which I played the young boy Gelsomino. At age 15 I played the part of Henrietta in a production of Marina Tsvetaeva?s "The Adventure." I entered the Russian Academy of Theater Arts in Moscow at age 19 and studied in Sergei Prokhanov?s experimental musical course. Here I had intense training in modern dance and pop and jazz vocals. Our course?s graduation production was a work called "I Conceal." In 2003 I participated in the Moscow Autumn musical festival, playing as a dramatic actress in a choral work staged by Irina Keruchenko, a student in Kama Ginkas?s directing course at the Moscow Art Theater School. I have acted in several student films made at VGIK, the Russian State Institute of Cinematography. In 2003 I performed in Vladimir Vinogradov?s avant-garde film, "A Missive from Vladimir Kobrin."
I play Pausanius in "Ariston."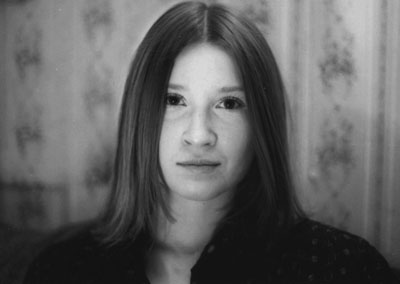 Photo Gallery























Ññûëêè: